Make Your Workplace Accessible for all Employees
Meetings, 1 on 1's, Presentations, Lunches & More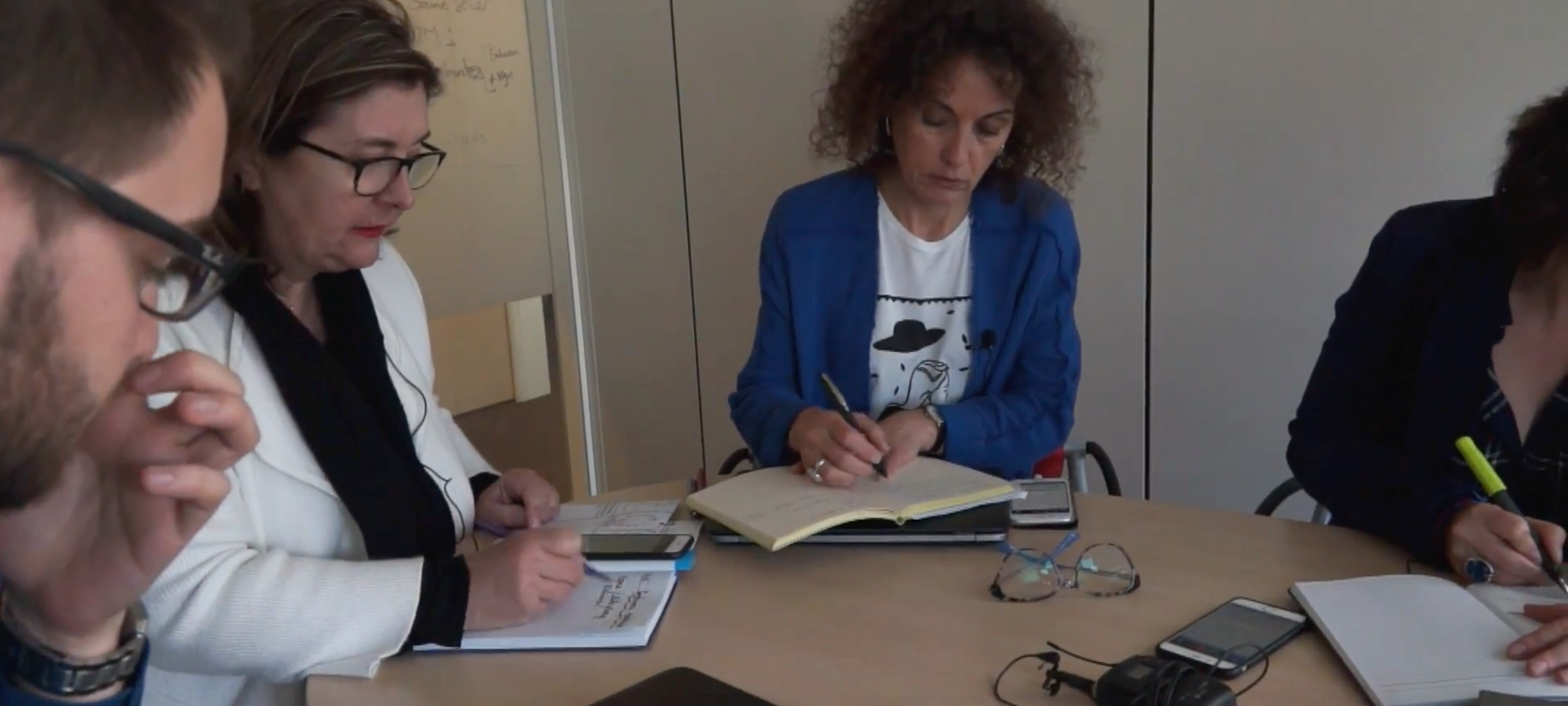 "I gained a level of confidence that I could not have imagined before. Suddenly meetings I used to avoid are now accessible. You can't possibly imagine the impact it has made for me." Frederique Seneque, HR in Fortune 500
Ava makes it possible for employees who are Deaf or hard-of-hearing to be fully included in your workplace. In group meetings of any size, 1:1's, Presentations, Lunches and more, Ava empowers full communication so that all employees can fully engage with their colleagues in the workplace.
How Ava Works:
Ava accessibility helps any size business provide affordable, real-time captioning for your employees. Depending on the type of situation, Ava can be used by connecting multiple mobile devices, using existing audio infrastructure (e.g. polycom), or in conjuction with external microphones, such as a bluetooth or lapel microphone.
Ava provides different user interfaces depending on the need to project the captions, correct and change the transcript, or save the notes for later.
Setup Ava For Your Employees Now
Have more questions? Read our FAQ Contact Us