Make Your Workplace Accessible for all Employees
Meetings, 1 on 1's, Presentations, Lunches & More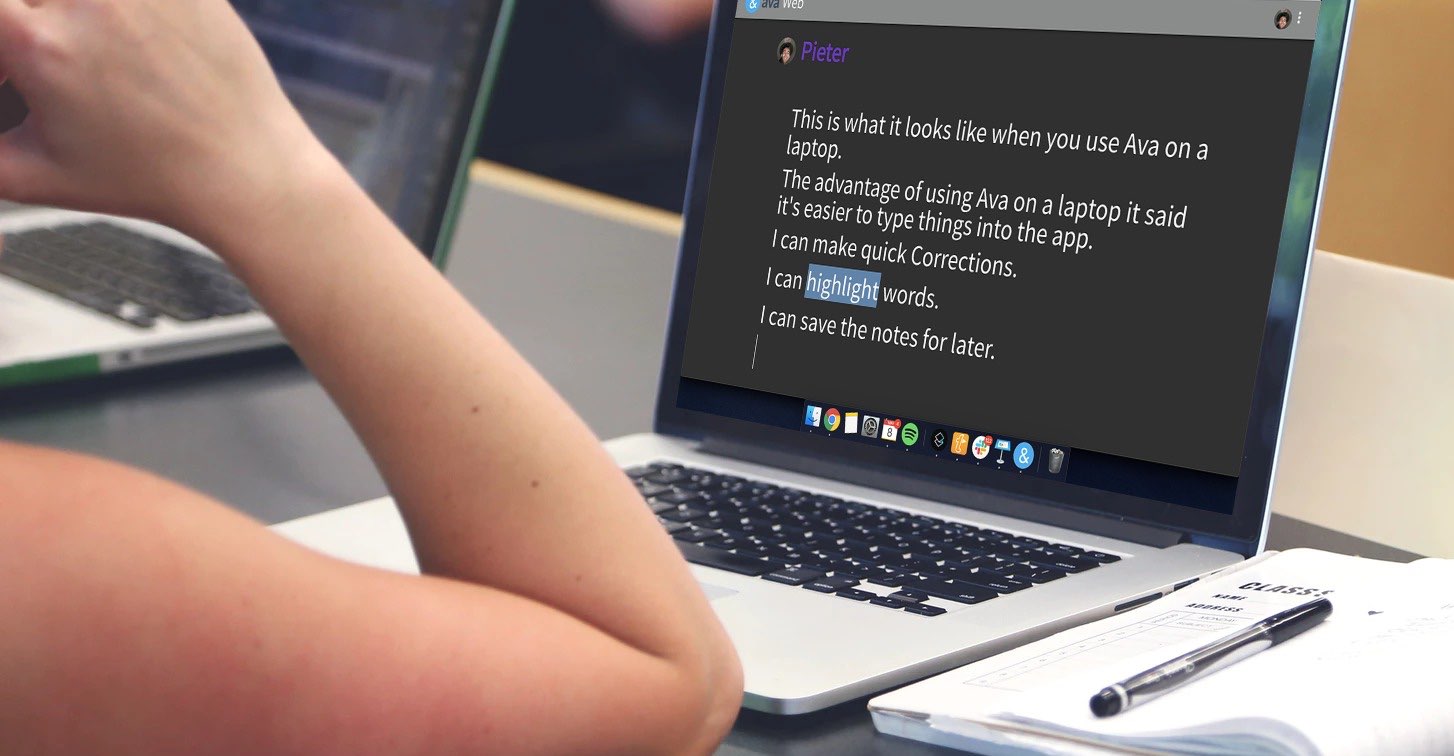 "I gained a level of confidence that I could not have imagined before. Suddenly meetings I used to avoid are now accessible. You can't possibly imagine the impact it has made for me." Frederique Seneque, HR in a Fortune 500 Company
Better for your employees, better for your budget.
Traditional captioning has remained insanely costly for years, and this seriously limits how your deaf/hard-of-hearing employees get access to meetings.
With Ava this is changing: your employees can now get the most accurate real-time captions at the best price for you. That's because we use a truly new innovative technology, mixing both AI & professional transcription.
Taking live meeting notes is now dead easy.
Used by 100,000s of deaf/hard-of-hearing people in the world, the Ava app is also the easiest way for your employees to get real-time transcripts. With Ava Pro, coworkers join via the Ava app, and turn-on live-captioning at the tap of a button, whenever they need it. It's that easy. No more logisticating and scheduling ahead of time clunky services. The best? Get the world's best captioning technology to do the note-taking for you, and forget the hassle of meeting notes.
The only solution for everywhere inclusion.
Because we know that professional life also happens outside of meetings, we designed Ava for a 100% accessible life. Your deaf/hard-of-hearing employees can use Ava to participate to one-on-ones, video-conferences, cafeteria conversations, and networking events.